SUR MARINE - Luxury tenders
SUR MARINE builds boats exclusively in Italy with care and passion. Sur Marine tenders represent the most actual product because they have been conceived upon needs of captains of today and are designed to match perfectly with 4 strokes outboard motors now on the market. For these reasons they will surprise you with style and performances, comfort. Fast and amusing to be driven, but also enriched with details and several possibilities of customizations.
The pneumatic part is made only with ORCA Hypalon Neoprene fabric.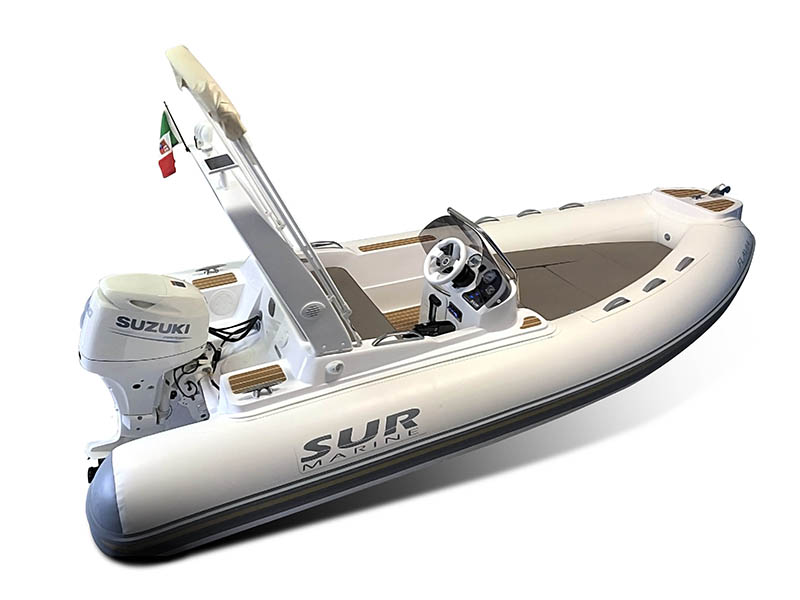 3 collections - 20 models
Super tenders - SEMIRIGID WITH CONSOLE

The family of Surmarine "Supertenders" represents the top of our production and is characterized by design, luxury finishes, comfort and unique performances.
ST470 Prestige - TOTAL CUSTOMIZATION
The new ST 470 Prestige has an innovative layout of upper deck, maintaining the same excellent hull of past version ST 480, characterized by a deeply variable angle.
Much attention has been given to comfort, ergonomics and safety.
The new driving console equipped with adjustable steering wheel hides inside a 43 lt fuel tank, leaving more room to the rear trunk. The adjustable lumbar supports, the deckchair in front of console, the rear bath platforms with retractable ladder are details that you will appreciate. Many steps with teak inserts will allow safe boarding from any side, details such as roll bar with integrated bimini and removable sunbed cushion will make the difference during you days at sea.
ST400 Prestige - SPORTIVE ELEGANCE
This tender for maxi-yachts offers an incredible space on board but with the minimum external encumbrance. The deep hull inherited from superior model, has an extremely safe behaviour in all conditions.
Unique innovative solutions, such as the adjustable-in-height backrest and the "chaise longue" seat in front of console have been projected with care, as the wide and easily accessible storage compartments.

ST370/350 Prestige
In this tender you'll find all the richness and reliability that only our experience can offer: 2 folding cleats on driver and passenger side for rapid moorings, the large stern locker with illumination, the sittings designed to accommodate 6 passengers, the practical side steps to board safely, and led ambient lights for your evenings.

ST330/310 Classic
These 2 twin-models are enriched with technical solutions that are becoming the reference for the category. Care of details such as lateral step with courtesy light, and top dynamic behaviour thanks to optimized weight distribution and a keel with highly variable angle. True best-sellers which now reached the second generation.
Thanks to double-shell technology which means 2 fiberglass body and no other parts assembled, with this ultra-light tender you will fly on the water with only 20 HP of power and the support of new Surmarine "autotrim" flaps.

ST290 Classic - EUROPEAN BEST SELLER

This tender has been for many years Surmarine's best seller. Now on the market in third-generation version, has been improved in all details, reaching an incredible quality of navigation and softness on the waves, joined to quickness in go planning.
The hull is surely the most advanced of the category and allows water ski, exploiting all the lengthiness available thanks to integrated flaps extended by stainless appendices.

ST280/260 Classic
These are the models that first made our brand well-known in the world. This family of tenders solves many of the problems of placing on yachts. Thanks to minimal weights and low profile of console, they can fit even the smaller garage. Moreover, model ST 280 and ST 260 can stay on platform without supports, laying on inner profile of integrated flaps.

ST270/250 Rider - EASY RIDING
An innovative "toy" for your yacht, probably the lightest dinghy with central console, with fibreglass body built with our "double shell" technology. Performances are ensured lightness and new hull with integrated flaps: 25 knots of speed with only 15 HP, and up to 21 knots with only 10 HP! Even with electric motor Torqeedo of only 4 Kw (less than 6 HP effectively) this RIB will offer surprising performances (planning at 12 knots) thanks also to an incredible total weight of less than 100 kg.
Easy tenders - SEMIRIGID OPEN

The "Easy" range of our ribs is dedicated to persons looking for essential inflatable boat but with feeling for style and attention to the quality of navigation ensured by rigid hull.
Performances of the "Gamma ET" tenders are ensured by long keels with flaps. Nice, customizable in the colours of tubes, upholstery, handles and perimetric stripe. New options are now available like stemhead and lateral footrests with teak.
Light tenders - FOLDABLE ULTRALIGHT

Rolling Inflatables of "LT" family are with no doubt the lightest in the world, thanks to the innovative deck made of a semi rigid ultralight material discovered by Surmarine.
Thanks to an innovative deck realized with ultralight semi rigid material, this range of small inflatables shows surprising weights (from 13 kg to 24 kg) even if they are made with the strong neoprene and not with PVC. Elegant finish and possibility of customization represent a further reason to choose these jewels.
COLORS
The total customization of Surmarine RIB starts from the choice of colour of tubes and upholstery, and proceeds with the name "T/T Yacht" and all the options you can imagine.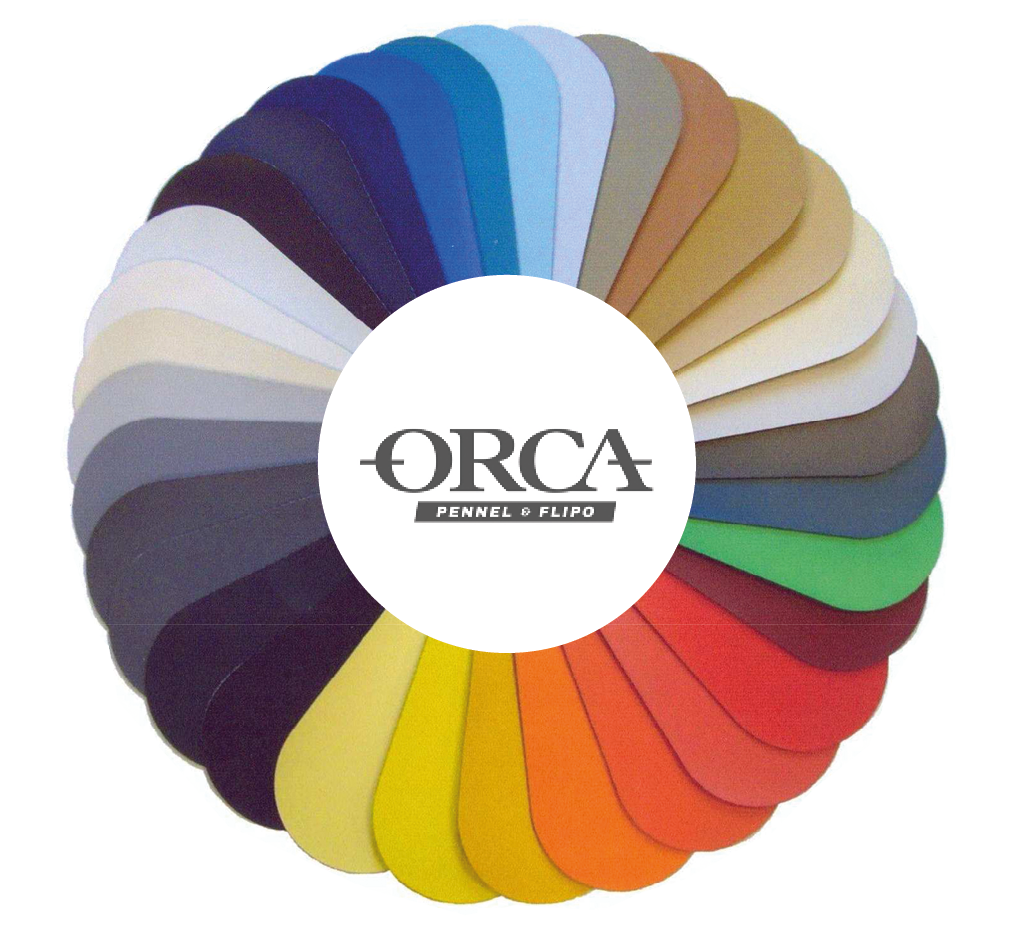 The pneumatic part of Surmarine tenders (tubes) is rigorously made in Italy with HYPALON NEOPRENE ORCA and can be customized also at level of accessories, like handles and perimetric stripe over the rubber profile.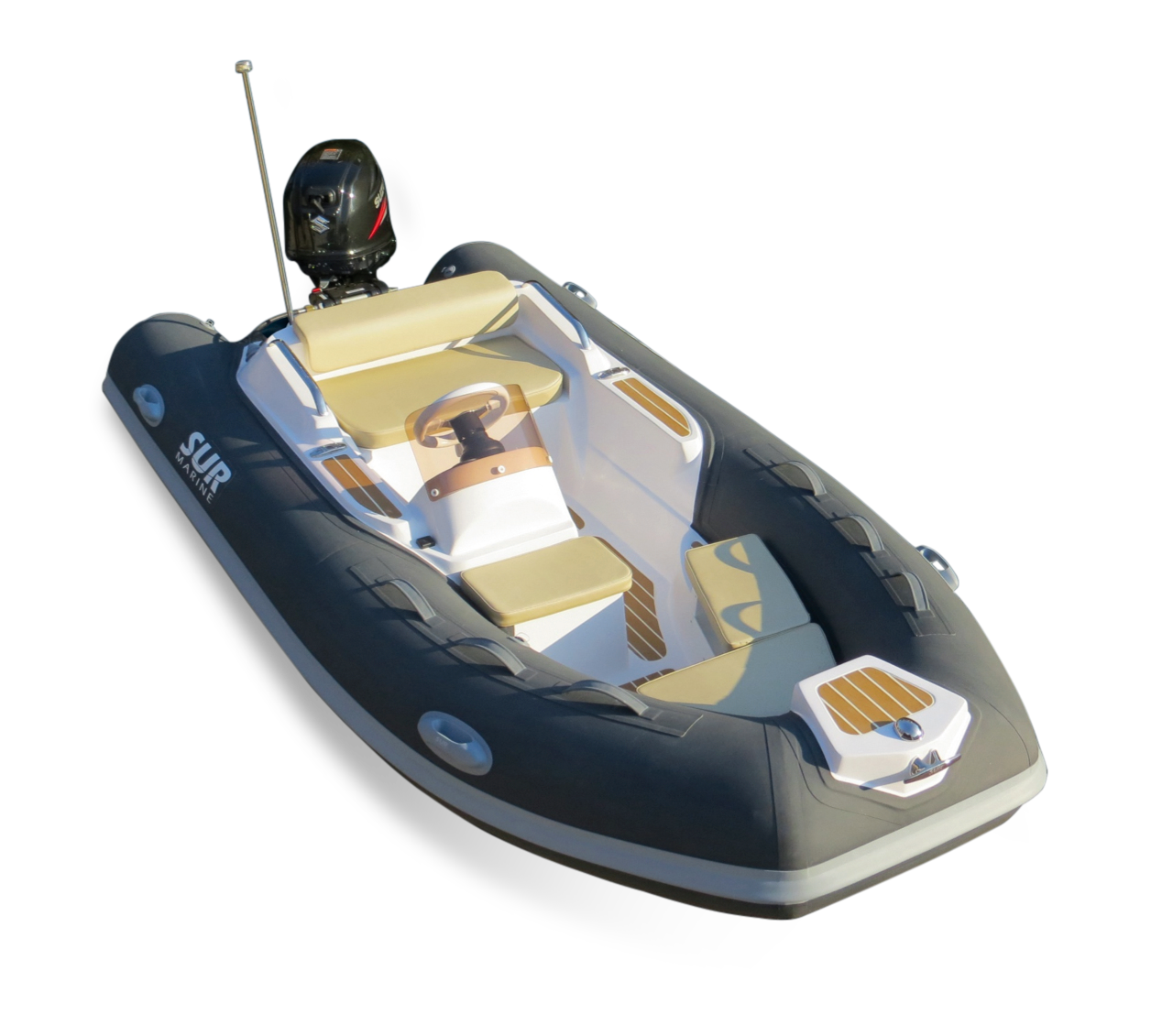 ST 370 PRESTIGE
Tubes: antracite fabric impression
Seats: beige standard